Safety first when it comes to Lessons. Helmets are required for the youth up to 18 years, and recommended for adults.
Time: Lessons go for 1 hour and are scheduled at a time that is convenient for the person taking the lesson. Call for availability.
Type: Western, English, Showmanship, and Trail.
Age: Lessons start at 4 years and continue through the young at heart..
Price: $55.00 per lesson which includes a lesson horse, or $40.00 per lesson if you have your own horse. We only do private lessons to keep the learning at a maximum.
Lead Instructor and Trainer: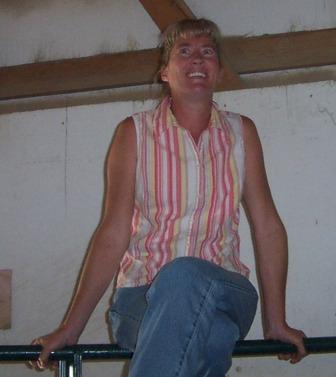 Kristina Pratt is a graduate of Pacific Horse Center in Sacramento, CA, and attended Findlay College. She has worked for Tom & Carrie Chown at Tom Chown Willowtree Farm in Pilot Point, TX doing breeding and working performance horses. She is now teaching and training at the G & J Lazy P. Kristina specializes in Showmanship and Horsemanship.
In 2008, two of Kristina's students qualified to go to the AQHA Youth Worlds in more than one category.